Competitive advantage
the power of logistics
---
AT&L is the last word in logistics intelligence
and intelligent logistics.
Our experienced team members provide
all-in-one solutions to ensure all your supply
chain and transportation needs are met.
Our two watchwords in this field are innovation and adaptability. In other words, we strive to find a forward-thinking solution that is right for you and your organization – and adjust it over time as need be. We adhere to the highest standards and requirements and pull out all the stops to maximize the efficiency of your entire supply chain.
No matter where your cargo is coming from or where it is headed, and no matter what your exact specifications are, we will be there for you every step of the way, anywhere in the world. We will (literally!) cross oceans, deserts, jungles and more to ensure your satisfaction. You can rely on the skill and the professionalism of our extensive network of freight forwarders and independent carriers for worry-free transactions every single time.
Our team of logistics and transportation professionals boast extensive experience spanning a variety of industries. Their only objective is to work with you to develop a comprehensive logistics strategy that will enhance your organization's agility and surpass your stakeholders' expectations.
From sourcing to last-mile delivery, let us put our talents and synergies to work for you to propel your business forward – and all at a cost that won't break the bank. That is our promise to you.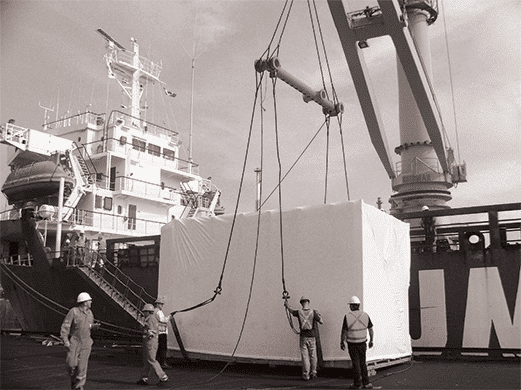 AT&L AT A GLANCE
A powerful network and reliable services designed to meet your ocean freight needs. We work closely with partner carriers to bring you solutions that minimize your costs and turnaround times.
Delivery to destinations worldwide
Logistics services for organizations of all sizes
Fully customized solutions
Scalable, high-performance information systems
Network of 450+ freight forwarders and carriers
Road, rail, air and ocean transportation
55,000+ successful deliveries (and counting!)
Are you a "sleeves rolled up" kind of person?
Looking for the right opportunity to fulfill your potential?
You've come to the right place!